The FaceCODE app enables individuals to purchase personality reports in just a few clicks: 1=upload  2=Basic Report (FREE) 3= Complete Reports 4=Manage Account.
The Phenometrix platform serves enterprise clients that have more specific needs related to job performance assessment, recruitment of new hires, data mining customer data and more. Whether the use is individual or corporate, a variety of FaceCODE reports is offered to satisfy numerous objective.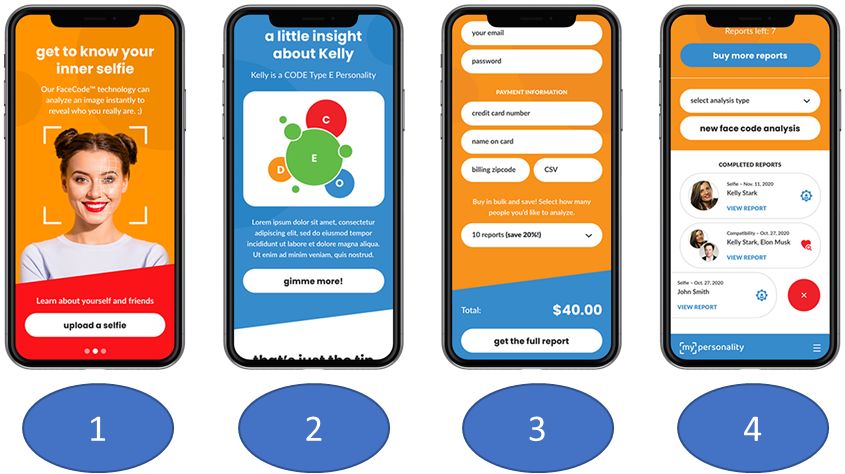 Decoding personality traits and behaviors in record time
After years of research and development, Phenometrix has built an AI application that can decode core personality traits and predict behavioral patters based on facial phenotypes. Combining the power of behavioral genetics with computer vision, the Phenometrix team is on target to release and deploy a complete AI platform to support demand worldwide.
About Phenometrix
Phenometrix develops advanced facial AI phenotyping technology that offers unprecedented insights into human personality and behaviors.